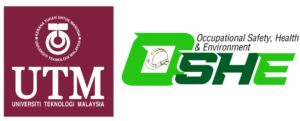 Office of Occupational Safety, Health and Environment (OSHE)
Pejabat Persekitaran, Keselamatan dan Kesihatan Pekerjaan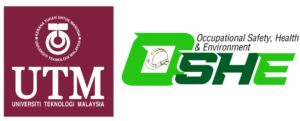 OCCUPATIONAL SAFETY AND HEALTH UNIT
Office of Occupational Safety, Health and Environment (OSHE)
Universiti Teknologi Malaysia
FUNCTIONS
Performing audit and workplace inspection of buildings and facilities in the University.
Planning and implementation of programmes and activities relating to a safe and healthy workplace for the campus community and general public.
Investigation of complaints relating to accident, near-missed incident and occupational disease and poisoning.
Monitoring of health hazards in the workplace resulting from work activities.
Monitoring of work activities carried out by contractors in terms of safety aspect.
Assoc. Prof. Sr. Dr. Mohd Saidin bin Misnan
Assistant Science Officer
OFFICE ADDRESS
Office of Occupational Safety, Health and Environment (OSHE)
Pejabat Persekitaran, Keselamatan dan Kesihatan Pekerjaan
Universiti Teknologi Malaysia
81310 UTM Johor Bahru
Johor Darul Takzim
Our Location: Click HERE
OPERATION HOUR
Sunday to Wednesday : 8.00 am - 5.00 pm
Thursday : 8.00 am - 3.30 pm
Friday and Saturday : Closed
CONTACT US
Telephone : +6 07 5531886
Email : oshe@utm.my
DISCLAIMER
OSHE UTM shall not be liable for any loss or damage caused by the usage of any information obtained from this web site.
Copyright © 2023 • Office of Occupational Safety, Health and Environment (OSHE), UTM • All Rights Reserved