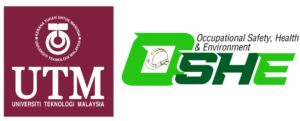 Office of Occupational Safety, Health and Environment (OSHE)

INSTITUTIONAL
BIOSAFETY
COMMITTEE

INSTITUTIONAL
BIOSAFETY
COMMITTEE
ABOUT UTM IBC
Established in 2011, we are a committee under the UTM Occupational Safety, health, and Environment (OSHE) Main Committee. We are registered under National Biosafety Board (NBB).
We oversee UTM's compliance with the Biosafety Act, 2007 (Act 678) on regulating work and use, specifically on modified organisms and biological materials, in general. In line with local law and regulations changes, the scope is now extended to overseeing biosecurity compliance per Malaysia's obligation as a state party to the Biological and Toxin Weapons Convention (BTWC).
NO.
FACULTY
DEPARTMENT/BUILDING
BIOWASTE OFFICER
1
Faculty Of Science
T02 Building
Mrs. Suhaidah Bte Suleiman
C10 Building
Mr. Mohd Faizz bin Mohd Fuad
T05 Building
Mrs. Nurul Hajar binti Sapiren
2
Faculty of Civil Engineering
C08
Mr. Mohd Hafzan bin Saidin
Mr. Nur Muhamad El Qarni bin Md Norodin
3
Faculty of Electrical Engineering
Department Of Biomedical Engineering and Health Science (V01)
Mrs. Wan Syafiqah binti Muhammad
Mrs. Nurul Husna Binti Jasin
4
Faculty Of Chemistry and Energy Engineering
N18 Building
Mr. Mohd Hafzan bin Saidin
Mr. Nur Muhamad El Qarni bin Md Norodin
5
Institute of Bioproduct Development
N22 Building
Mr. Mohd Syafiq Nazmi bin Sukaimi
Mr. Mohd Sabri bin Sethpa
6
Malaysia-Japan International Institute of Technology
MJIIT
Prof. Madya Dr. Shaza Eva binti Mohamad
Dr. Fazrena Nadia binti Md Akhir
7
University Laboratory Management Centre Johor Bahru
T03 Building
Mrs. Rahimah binti Sabtu
Appointment of 2022-2024
a) Annual biosafety training (Act 678) – Biorisk Management: Biological Hazard Identification and Risk Assessment, Biological Waste Management and Contained Use.
b) Safe Use Training of the Biosafety Cabinet (BSC).
c) Safe Use Training of the Autoclave.
What is Autoclave and Function:
An autoclave is a machine that uses steam under pressure to kill harmful bacteria, viruses, fungi, and spores on items that are placed inside a pressure vessel. The items are heated to an appropriate sterilization temperature for a given amount of time.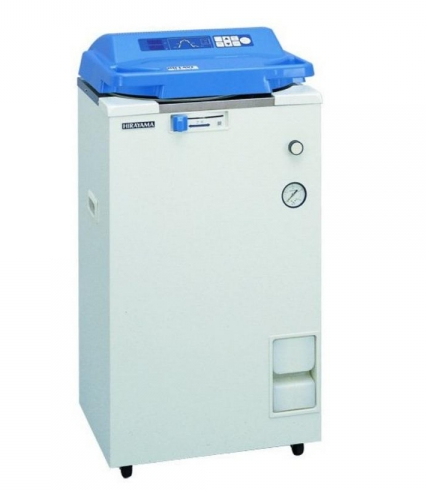 Biosafety Cabinet Recertification
What is a BSC:
A biosafety cabinet (BSC), also called a biological safety cabinet, is an enclosed, ventilated laboratory workspace for safely working with materials contaminated with (or potentially contaminated with) pathogens requiring a defined biosafety level.
A biological safety cabinet (BSC) is a primary engineering control used to protect personnel against biohazardous or infectious agents and to help maintain the integrity of materials being worked on as it filters both the inflow and exhaust air.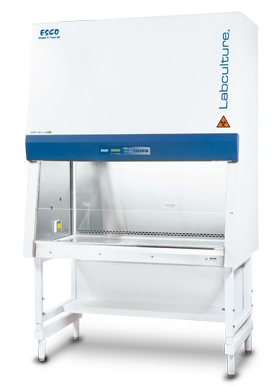 BSC Certification Team
Certification of engineering controls is part of compliance with Act 678. IBC-UTM saw the need for sustainable recertification of BSCs in UTM. In 2018, Mr. Nazirul Mubin bin Normansah became an NSF-certified BSC Field Certifier after attending the NSF Biosafety Cabinet Basic Accreditation Program, a training co-organised by IFBA and A-PBA in support of Canada Global Affairs. Currently, there are only five approved BSC field certifiers in Malaysia. Mr. Nazirul is one of them and the only one from IPT. Thanks to UTM supports, the team is responsible for the annual recertification of all BSCs in UTM. This team only cover biosafety cabinet class A2. The team is now expanding for continued support to UTM's safety compliance.
Request a service: Link (IT team to create google form under biosafety@utm.my)
For more information, contact Nazirul Mubin bin Normansah (nazirul@utm.my)
IBC UTM Biowaste Management tasks are to ensure treatment and disposal of biological wastes are done in a manner that is safe and in compliance with:
a) Malaysia Laboratory Biosafety and Biosecurity Policy and Guideline (2015).
b) Biosafety Guidelines: Contained Use Activity of Living Modified Organism (2010).
c) Manual Pengurusan Sisa Terkawal (Environmental Operations Control KTSP/SOP/446‐09).
For more information, contact Noor Hidayah binti Md Nooh (noorhidayah_mn@utm.my)
OPERATION HOUR
Sunday to Wednesday : 8.00 am - 5.00 pm
Thursday : 8.00 am - 3.30 pm
Friday and Saturday : Closed
CONTACT US
Telephone : +6 07 5531886
Email : oshe@utm.my
DISCLAIMER
OSHE UTM shall not be liable for any loss or damage caused by the usage of any information obtained from this web site.
Copyright © 2023 • Office of Occupational Safety, Health and Environment (OSHE), UTM • All Rights Reserved