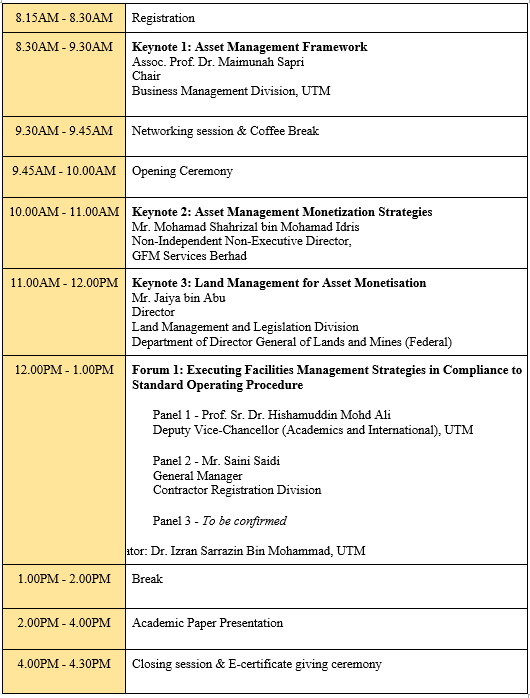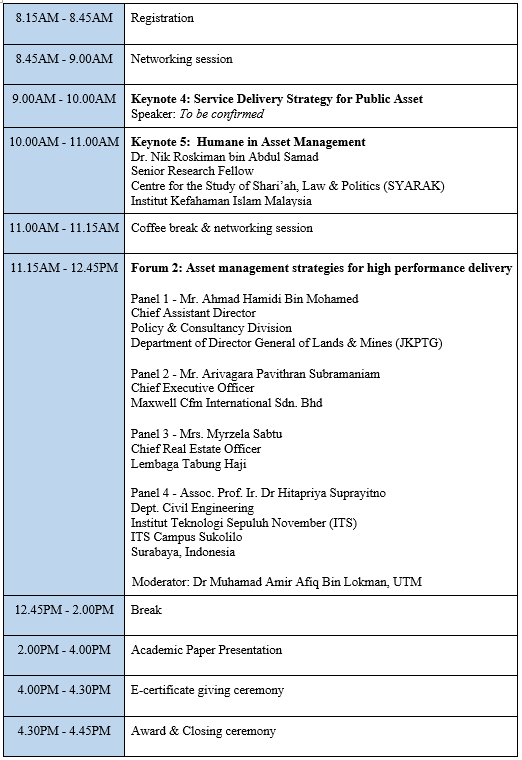 Notice:
Only submissions with full payments will be included in the program. If you have made a payment but cannot find your paper in the program, please send us a softcopy of your payment receipt for verification.
AMBiS 1.0 2021 Committee reserves all the rights to revise the conference program or return any re-scheduled requests.
Presenters should present their papers in the designated session and receive the certificate of presentation from the session chair at the end of the session. If they do not follow the conference program for paper presentation, they will not be eligible to receive the certificate(s) of presentation. Instead, only the certificate of attendance will be issued after the conference.