Satu Syawal menjelang tiba,
Takbir bergema mengegarkan jiwa,
Sekiranya ada salah dan dosa,
Ampun dipinta dihari mulia.
Kami dari Unit UTMAlumni
mengucapkan Selamat Hari Raya Aidilfitri,
Maaf Zahir dan Batin. Semoga dengan
kedatangan syawal 1444Hijrah akan
membawa lebih kebahagiaan kepada semua.
Tulus ikhlas daripada:
Unit UTMAlumni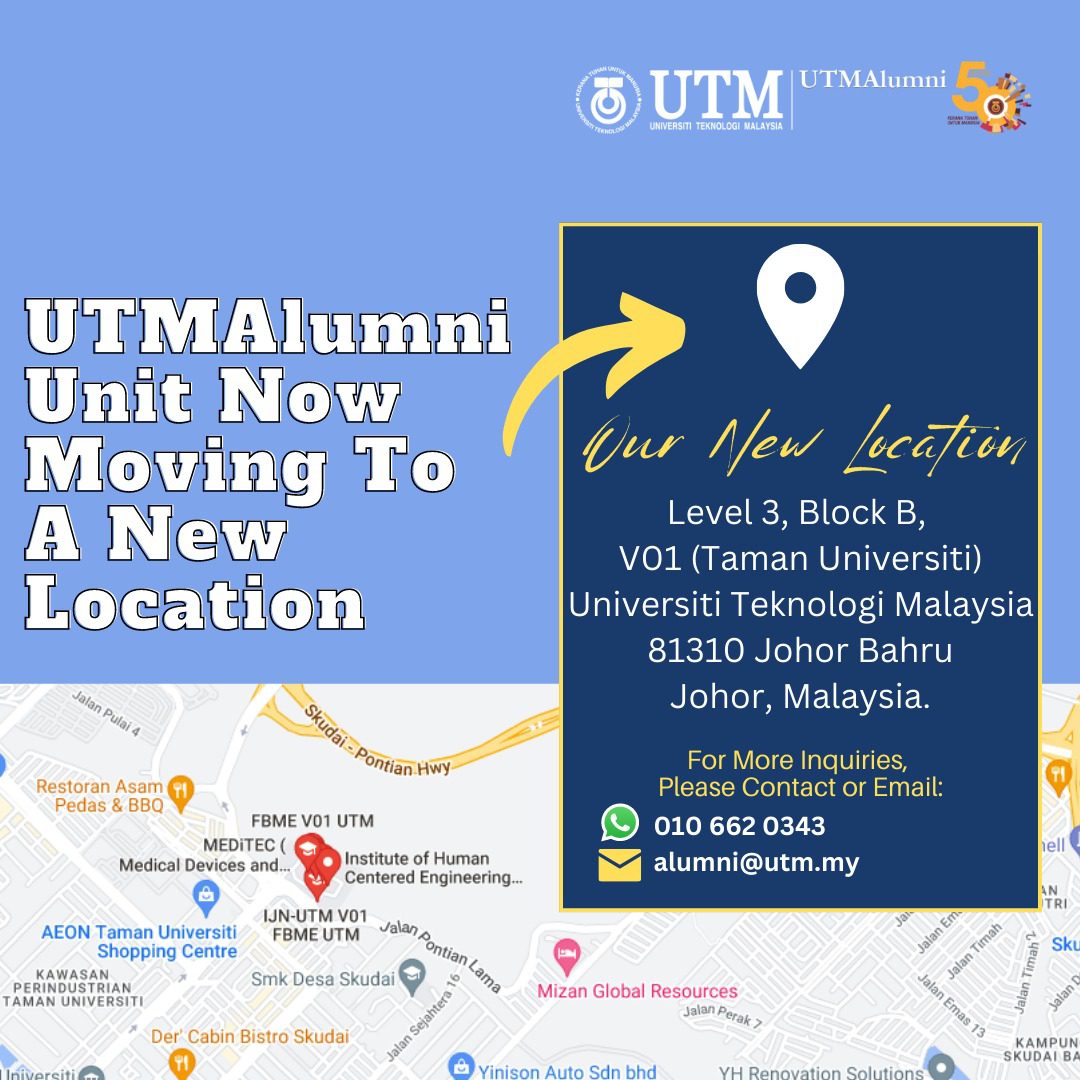 UTMAlumni temporarily moving to V01 Building (Taman Universiti)
UTMAlumni is moving to temporary location.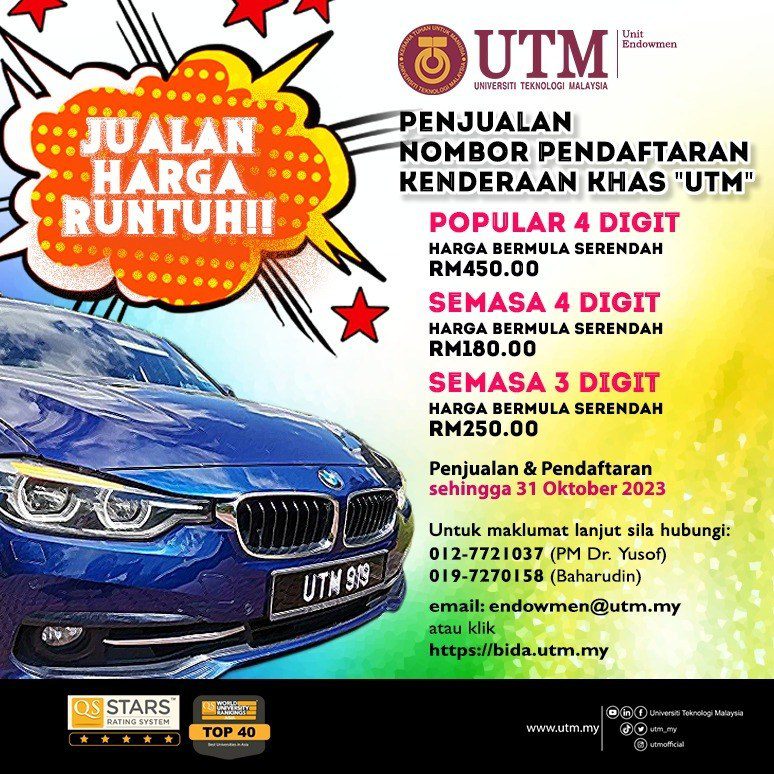 PENJUALAN NOMBOR PENDAFTARAN KENDERAAN KHAS 'UTM"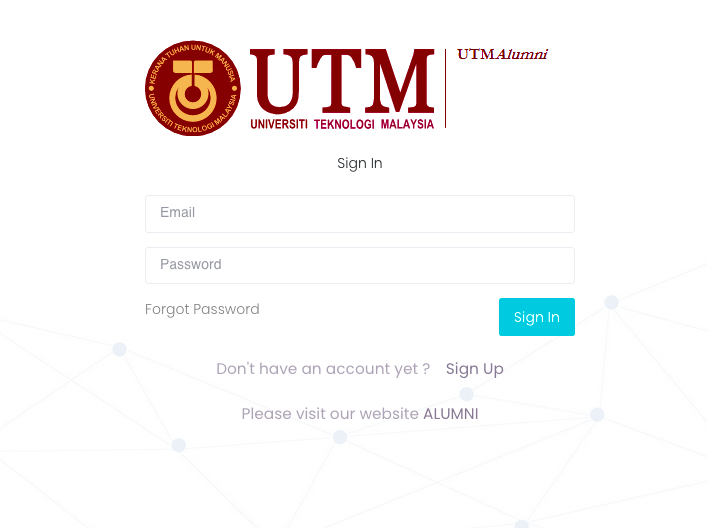 Hello Alumni,
We want to stay in touch.
Help us to  update your information by logging in to UTMALUMNI.