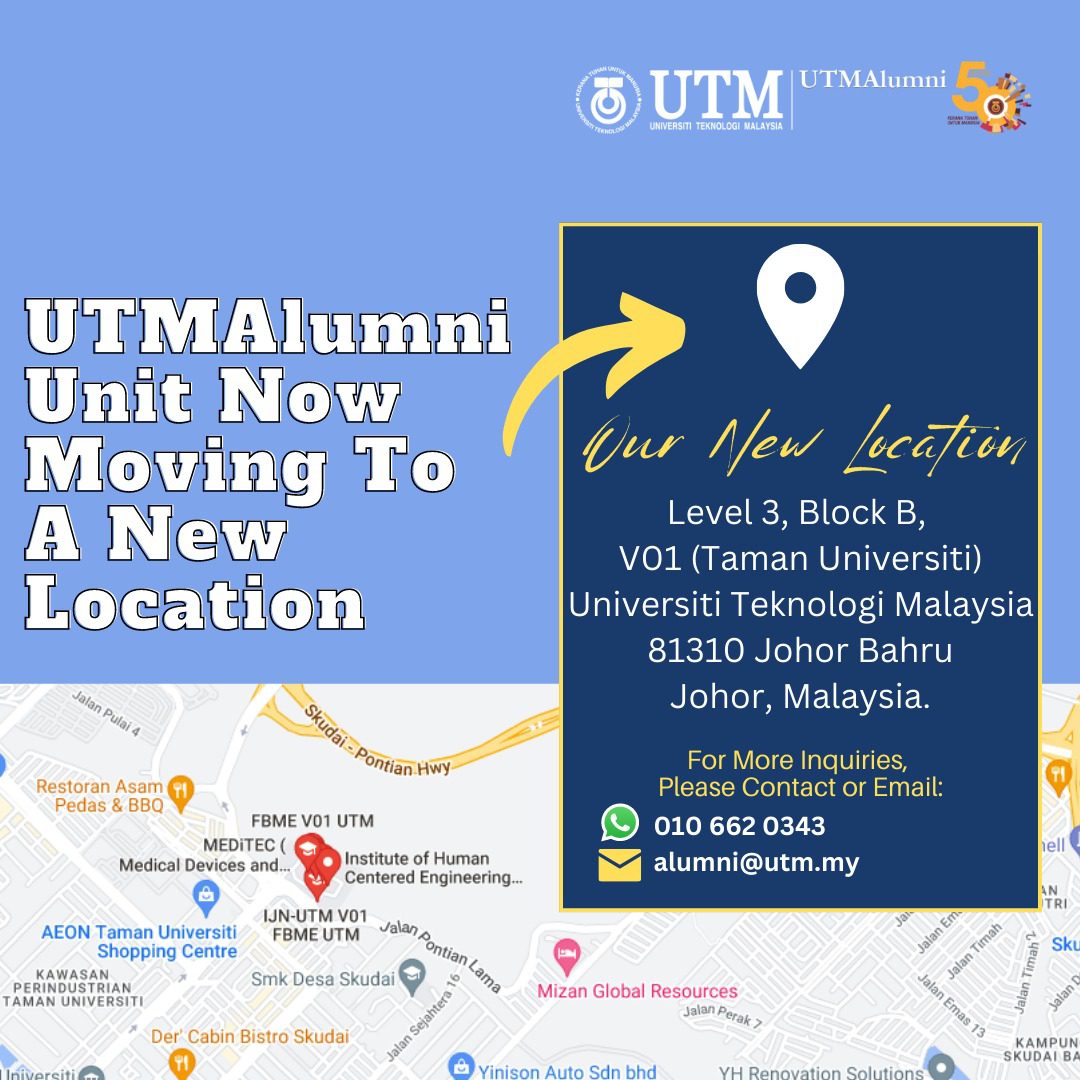 UTMAlumni temporarily moving to V01 Building (Taman Universiti)
UTMAlumni is moving to temporary location.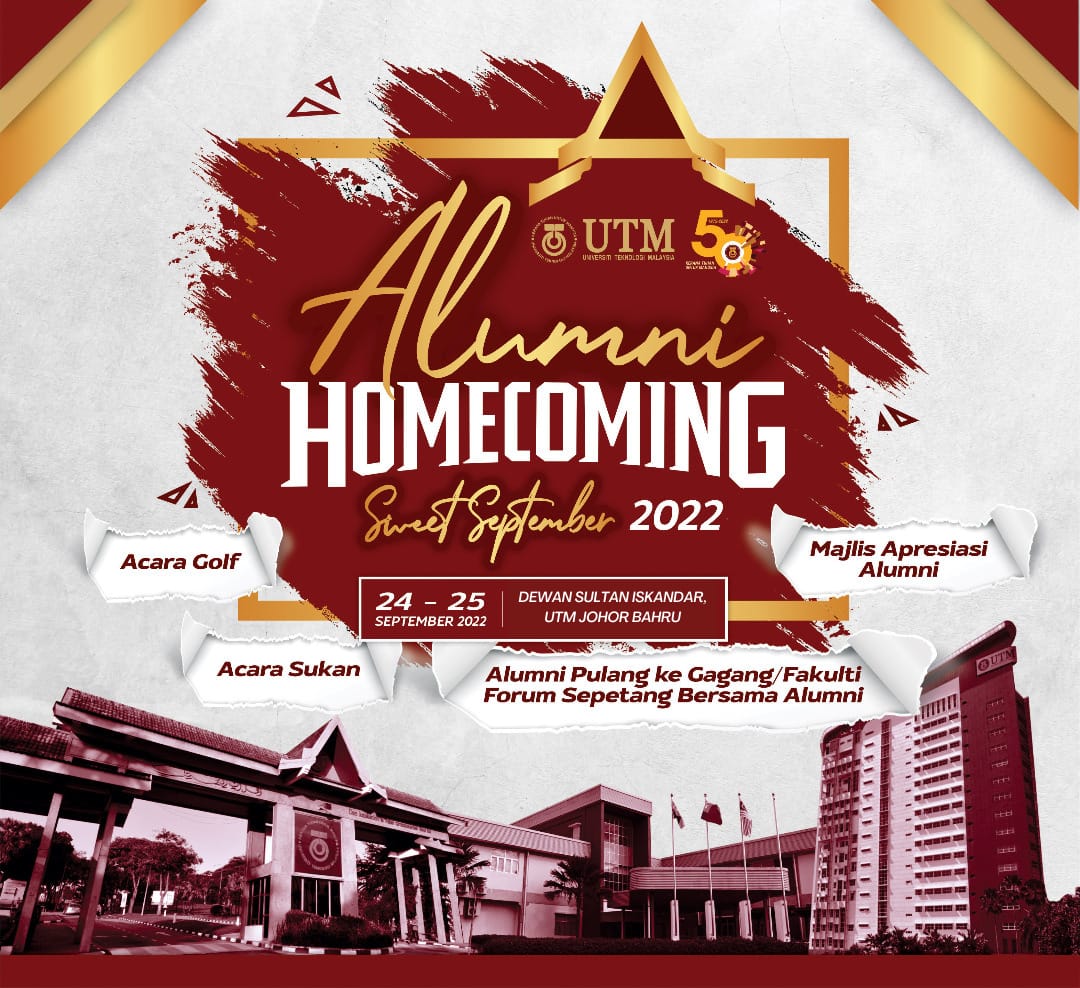 HOMECOMING ALUMNI 2022
Hi Alumus,
Let's gather this September in conjuction with Homecoming Alumni Sweet September from 24 – 25 September  2022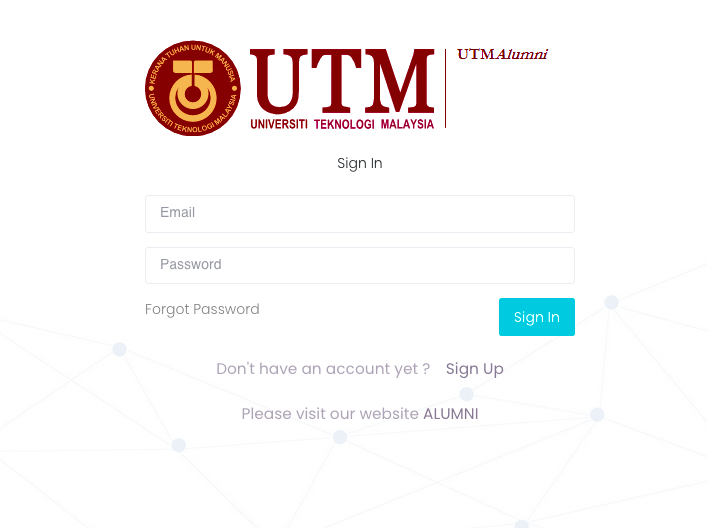 Hello Alumni,
We want to stay in touch.
Help us to  update your information by logging in to UTMALUMNI.
A million thank you to all our donors for your support which helps make this possible! Through your donation, we have been able to accomplish "UTM...
Dear UTM Alumni, We would like to invite you to join our Global Alumni Engagement Indonesia (Malang) 2022. Date : 8 September 2022...
UTMAlumni telah menganjurkan sesi jamuan teh bersama lebih 20 alumni UTM Pahang di Cherating Pahang. Pada sesi pertemuan ini juga YH. Dato Hamdan...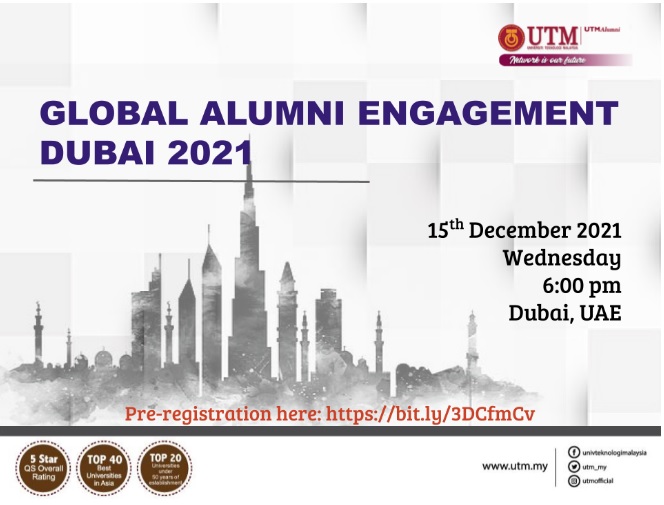 GLOBAL ALUMNI ENGAGEMENT DUBAI 202115th December 2021, Wednesday6:00 pm - 9:00 pm (local time)Dubai, UAE (Venue will be confirmed later)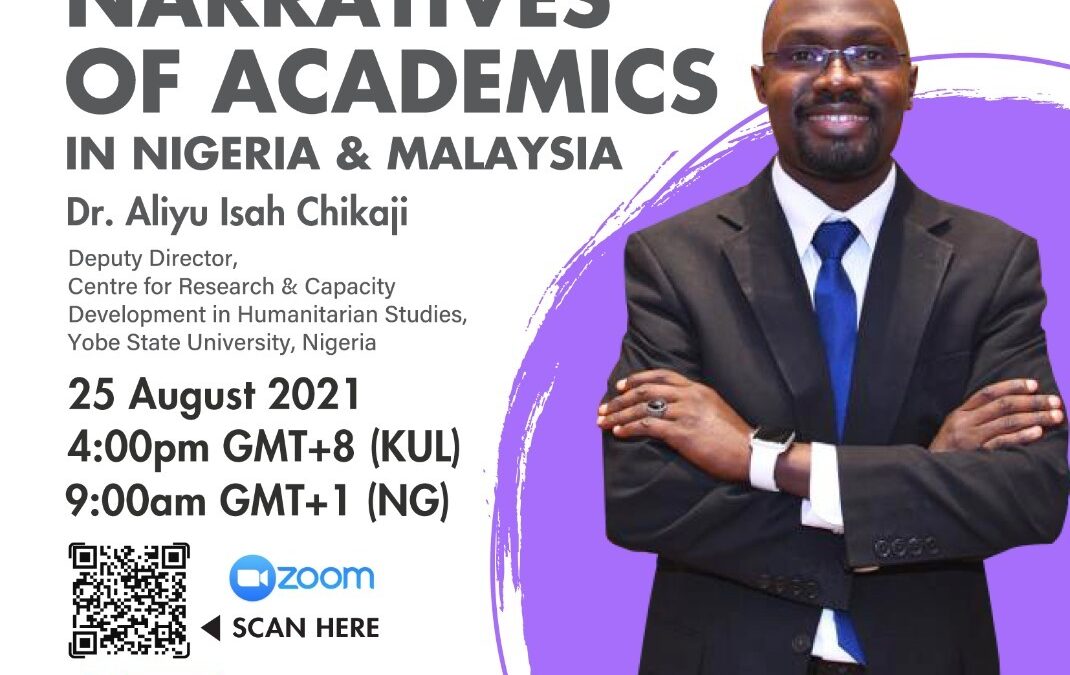 INVITATION TO UTM GLOBAL ALUMNI "NARRATIVES OF ACADEMICS - IN NIGERIA AND MALAYSIA" We are proud to invite you to join the 3rd UTM Global Alumni...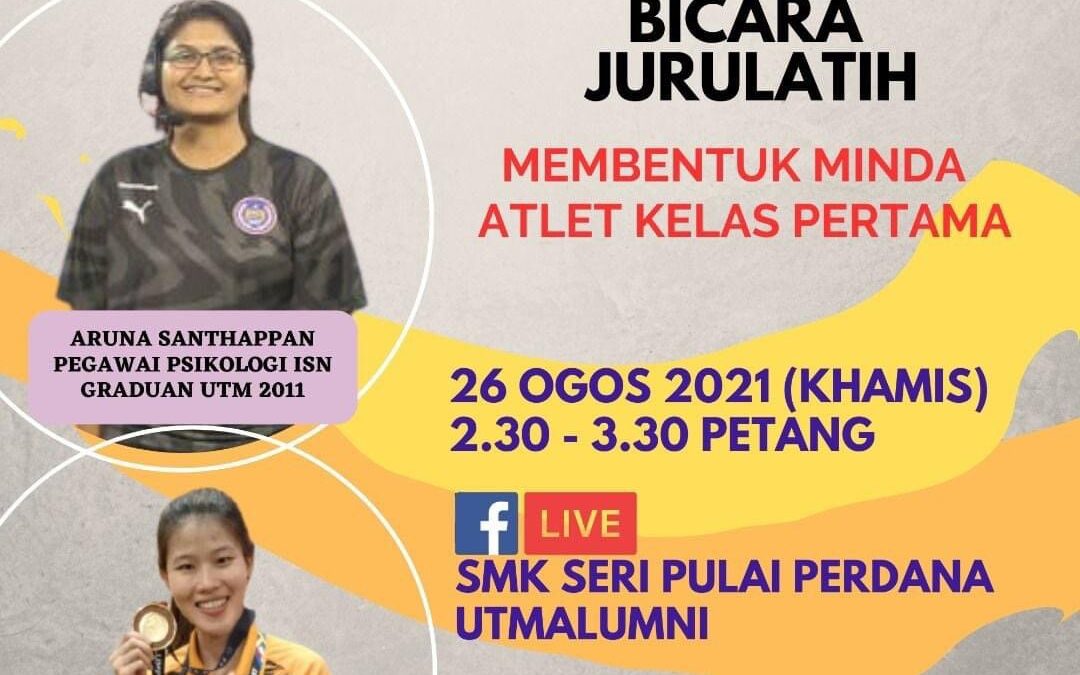 You are cordially invited to join Bicara Alumni program organised by UTMAlumni Unit, Universiti Teknologi Malaysia (UTM) in collaboration with SMK...